Labiaplasty Photo Gallery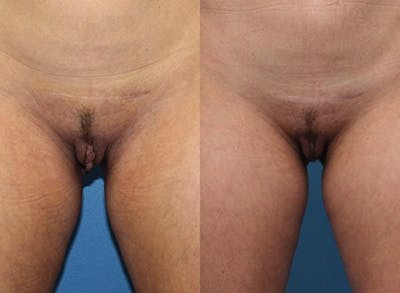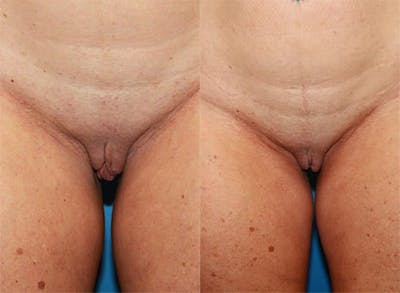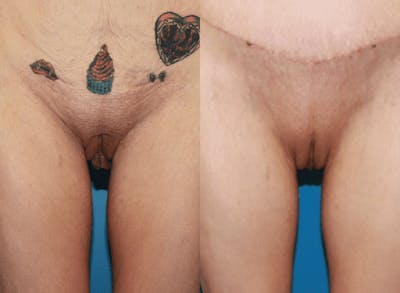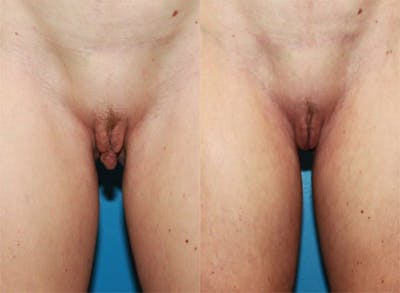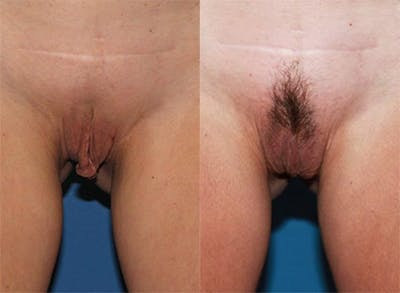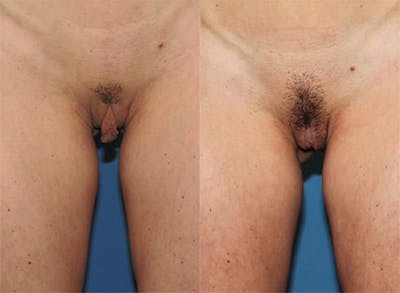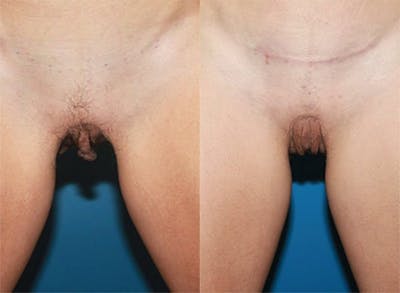 What Is Labiaplasty?
Of all forms of vaginal rejuvenation, labiaplasty is the most common. Labiaplasty is a plastic surgery procedure that removes excess tissue to reduce the size of the labia minora and/or majora in order to make them smaller or symmetrical. Known as labia hypertrophy, this condition can be caused by genetics or can result from natural childbirth. While some women choose to undergo labiaplasty due to irritation and discomfort caused by enlarged labia, which makes it difficult to ride a bicycle, horse or even perform day-to-day activities, others may choose it for purely cosmetic reasons.
Who Should Get a Labiaplasty?
Labioplasty, labia minora, and vaginal rejuvenation refer to similar procedures in which the enlarged labia minora is reduced. The causes of labia hypertrophy can be varied from genetics to childbirth. The most common symptoms are irritation of the labia, but most often it is cosmetically unappealing. Today, the techniques for labiaplasty have improved and the results have minimal scarring and little downtime.
Labiaplasty Technique
Although labiaplasty can be performed on both the inner and outer labia, it's most commonly done on the inner labia to shorten the length so that they don't hang below the outer. By using the "Beverly Hills" technique, your San Diego plastic surgeon will remove a wedge of the labia minora. This method minimizes scarring and has a quick recovery time.
We utilize the "Beverly Hills" technique in which a wedge of labia minora is removed, therefore re-establishing the normal labial anatomy and rejuvenating the vagina. This procedure can be performed under local anesthesia and takes about 40 minutes to complete. The labia can be swollen for a few days, however, most patients feel well by 4-5 days.
If you are considering labiaplasty, please call Ranch and Coast Plastic Surgery for a private consultation.