Lip Augmentation Photo Gallery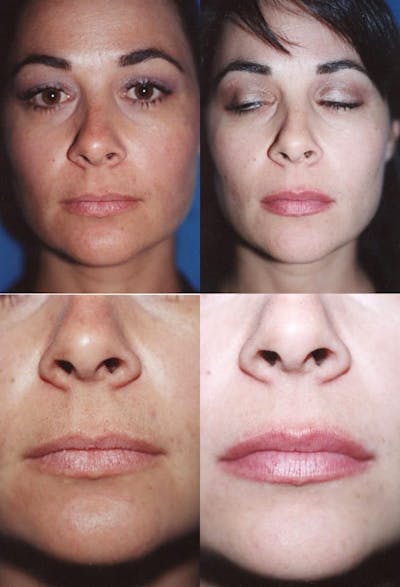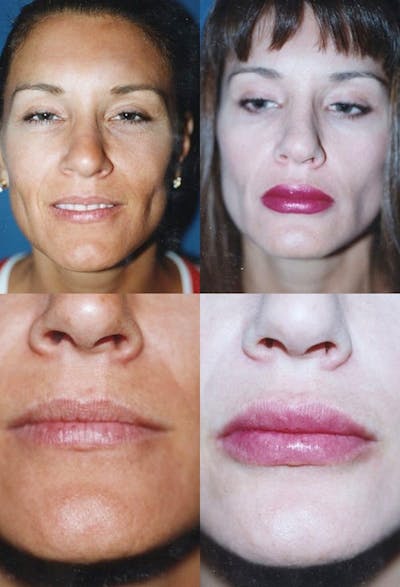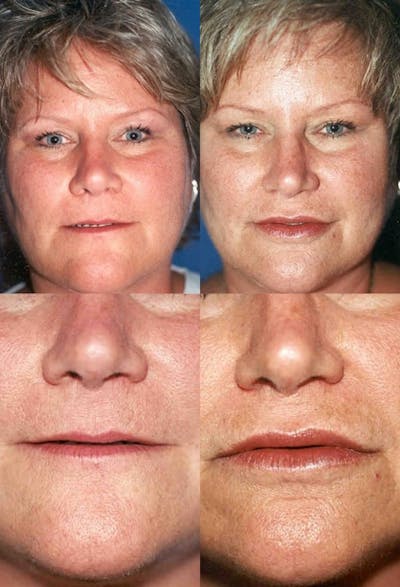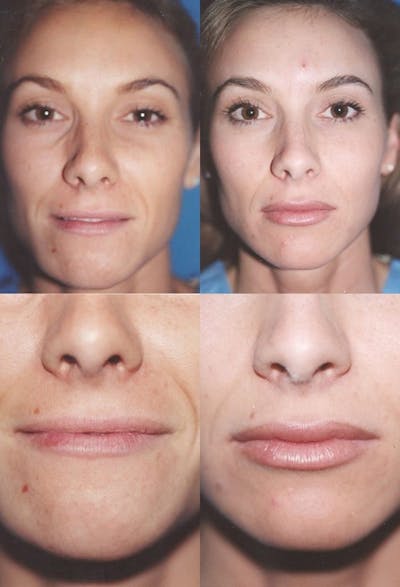 What is Lip Augmentation?
For those looking to enhance their pout, lip augmentation has become a very popular option. Whether you're looking for more volume to increase fullness, improve symmetry or just want more definition, lip augmentation could be right for you.
How is Lip Augmentation Performed?
Over the years, there have been multiple types of lip fillers available, however temporary lip fillers made of hyaluronic acid such as Juvederm, Volbella and Vollure are growing in popularity. Since hyaluronic acid is a natural substance found in the body, the chances of an allergic reaction are minimal, making it a very safe and effective treatment option for lip augmentation.
Depending on the amount of volume you want to add there's a lip filler product that's right for you. If you're looking to add subtle volume to lip lines to reduce perioral rhytids also known as "smoker's lines" we recommend Volbella. Volbella is specifically designed to help smooth the wrinkles around the mouth and create a natural looking lip shape. If you're looking to add more volume and increase overall fullness we recommend Vollure. Both Volbella and Vollure are part of Allergan's latest release of fillers that use Vycross technology to help reduce post procedure swelling and last up to 1 year.
How Long Do Lip Fillers Last?
The fillers are slowly metabolized and wear off anywhere from 6-12 months, depending on each individuals metabolism. After the treatment wears off, your lips will return to their normal state and you can choose to repeat the lip augmentation procedure if desired.
If you're looking for a more permanent lip augmentation, silicone oil is the best product of choice for you. Silicone oil is an excellent option for patients that have previously tried lip augmentation with temporary fillers and are happy with results.
Talking with your healthcare provider about your desired outcome prior to your procedure is important so they can pick the best lip filler product that's right for you.
At Ranch and Coast Plastic Surgery each lip augmentation is tailored to each patient's needs. We offer a nerve block similar to dental anesthesia to help make the procedure as pain free as possible. Results are seen immediately after the filler is placed. Bruising and swelling are usually minimal lasting only a few days post procedure.
Treatments are available by our Physician, or injector specialist. Please contact us with any questions and to schedule a consultation.