Are you looking for the best, most scientifically advanced line of skincare products? Well, look no further. Alastin is a revolutionary new line of products that treat deep into your skin to restore elasticity for smoother, fresher, and younger-looking skin. How? Through an innovative scientific formula of tripeptides and hexapeptides that reaches into the space between your skin cells and restores healthy cellular activity.
Alastin is the only at-home skincare system available that reaches this deep and has such astonishing benefits. Further, these products are the perfect solution to optimize and enhance your results from laser resurfacing, peels, microneedling, and other cosmetic and surgical treatments.
Dr. Paul E. Chasan is a board-certified plastic surgeon in San Diego who describes the benefits of Alastin Skincare's line of products. He'll specifically discuss their Regenerating Skin Nectar, Restorative Neck Complex, and Ultra Nourishing Moisturizer as well as what people are saying about Alastin Skincare's creams and moisturizers.
Alastin Skincare
As cosmetic injections, skin resurfacing, and cosmetic surgery become more popular, it is increasingly important patients use skincare products that pair well with these procedures. Moreover, it's critical you use a skincare line recommended by our doctors who will suggest a high-end skincare program with your distinct needs in mind.
Alastin Skincare is one of the first skincare lines that specifically targets those who plan to have cosmetic procedures or those who regularly seek cosmetic procedures.
According to Alastin Skincare their revolutionary TriHex Technology® works in three steps:
Removal – Removes old collagen and elastin to make room for new collagen growth.
Rebuild – Facilitates the ideal environment for new collagen and elastin.
Replenish – Daily use stimulates continuous growth of healthy collagen and elastin.
Their unique formula is distinctly for cosmetic procedures including preparing the skin, improving the longevity of your results, and stimulating healing after cosmetic procedures.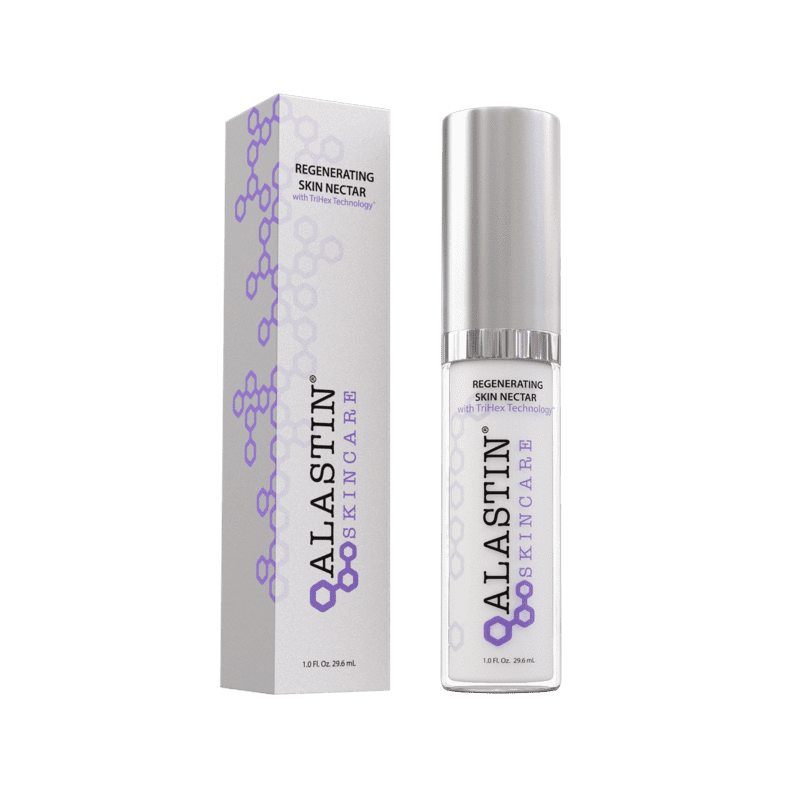 Alastin Skincare
Regenerating Skin Nectar
The key to youthful, glowing skin is new collagen and elastin, the two main proteins that aid in keeping skin smooth and firm. As we age, our bodies produce less collagen and elastin, causing wrinkles and sagging. Alastin Skincare's Regenerating Skin Nectar blends antioxidants with their TriHex Technology® to perform several tasks that reduce lines and wrinkles. Their Regenerating Skin Nectar removes old collagen and elastin and stimulates your skin to produce new collagen and elastin naturally.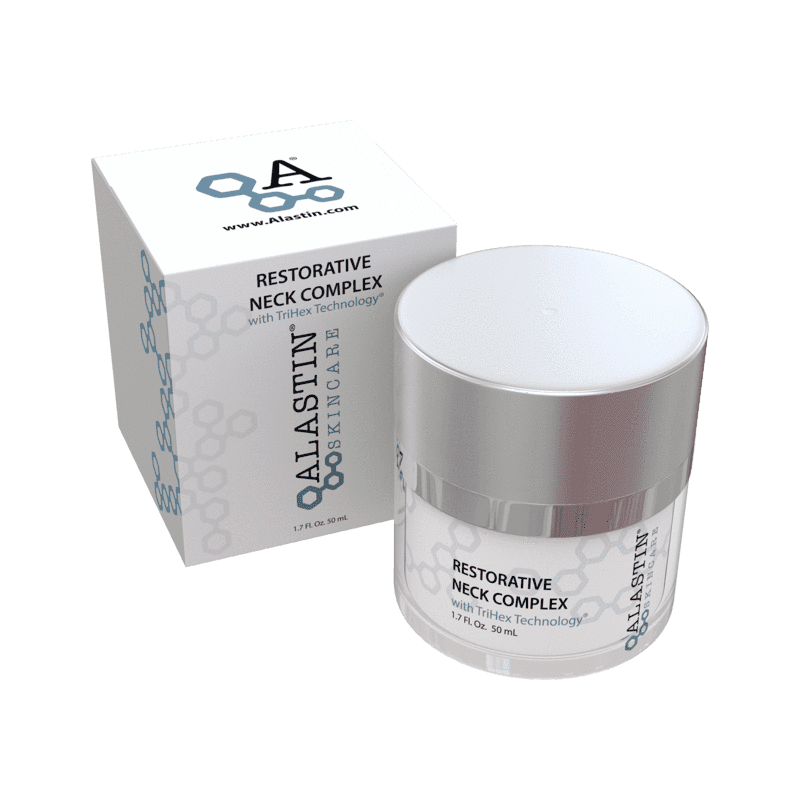 Alastin Skincare
Restorative Neck Complex
The neck is one of the most prominent signs of aging, which is why Alastin Skincare's Restorative Neck Complex "is formulated to treat the delicate skin on the neck and décolleté." Moreover, the skin on your neck and décolleté is very different than the skin on your face, and the Restorative Neck Complex's particular blend of ingredients smooths and firms the skin on your neck and décolleté while also balancing your complexion. The TriHex Technology® stimulates your skin to produce its own collagen and elastin naturally.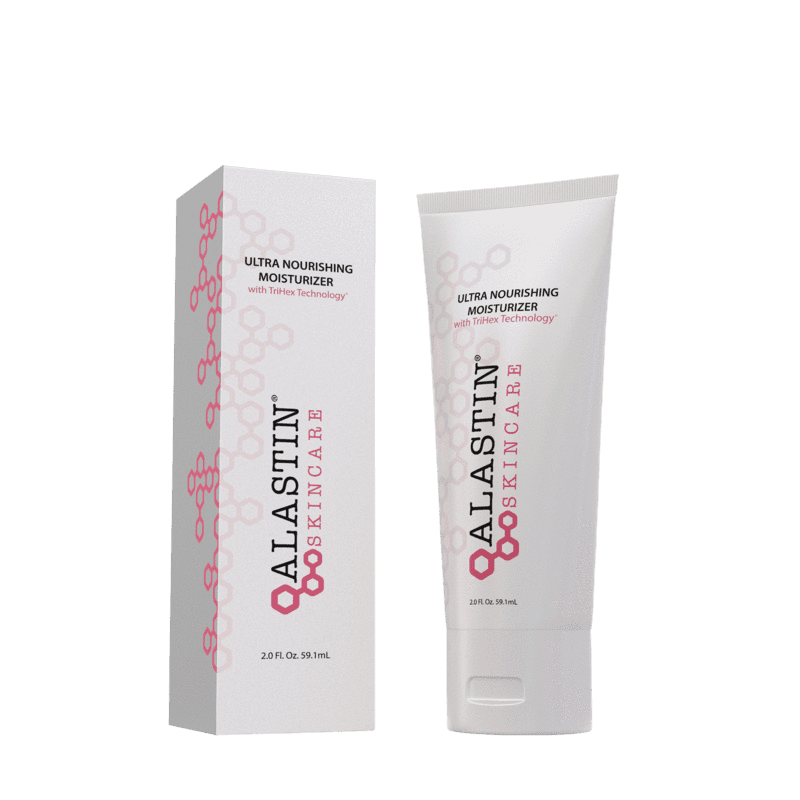 Alastin Skincare Ultra
Nourishing Moisturizer
It cannot be stressed enough how important it is to keep your skin moisturized. Hydrating your skin is a crucial part of keeping it healthy and looking young. According to Alastin Skincare, their Ultra Nourishing Moisturizer contains a high concentration of soothing, anti-inflammatory ingredients specifically for collagen and elastin growth. It is also free of fragrances and oils making it safe for those with sensitive skin.
Alastin Skincare
Results And Reviews
Alastin Skincare's products have consistent reviews from a wide range of users. Those who have received cosmetic treatments claim to see healing and improvement within a few days while others report significantly reduced sagging, wrinkles, and lines after continuous use for several weeks.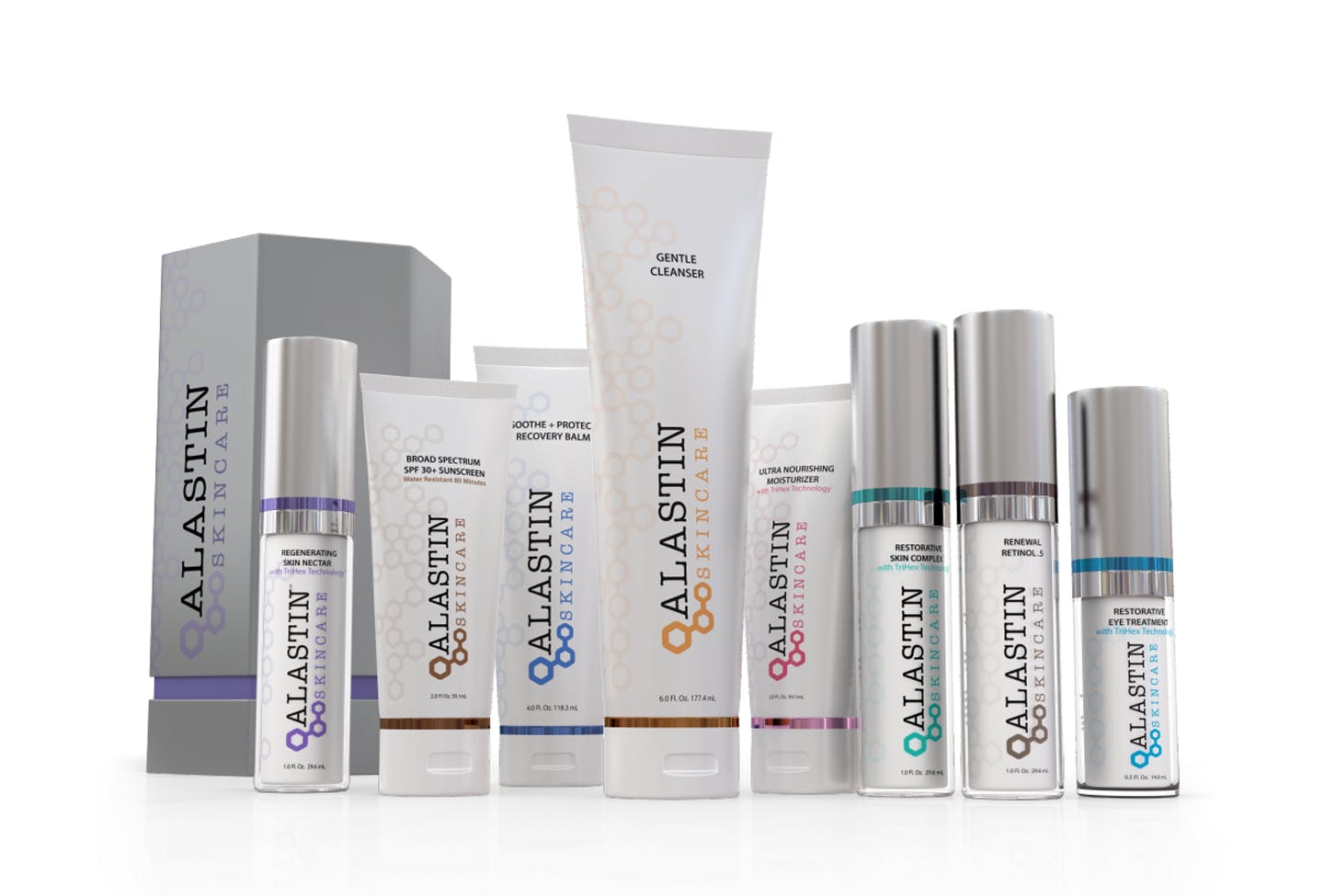 At Ranch and Coast Plastic Surgery and Medical Spa, we believe the most cost-efficient and aesthetic results are achieved through combining cosmetic procedures and with a quality skincare regimen. Alastin Skincare is ideal for those who plant to have or regularly have cosmetic procedures. During a consultation, our doctors would be glad to discuss whether or not Alastin Skincare's line is right for you.