Vaginal rejuvenation, a term used to describe plastic surgery on female genitalia, has seen a steady rise in interest over the past few years. Labiaplasty in particular is the among the fastest growing cosmetic procedures in the world, with an increase of 45% between 2015 and 2016, according to a study by the International Society of Aesthetic Plastic Surgery.
Women sometimes seek this form of plastic surgery after childbirth as part of a mommy makeover, but may also consider it after significant weight loss or to combat the effects of aging. Whatever the reason for seeking vaginal rejuvenation, an increase in self-confidence is the sought-after result.
Our San Diego plastic surgeons offer the vaginal rejuvenation procedure at Ranch & Coast Plastic Surgery in Del Mar, north of San Diego. Learn more about their procedures, including labiaplasty, and schedule an appointment to discuss your options.
Explore Our Gallery
What is a Labiaplasty?
Of all forms of vaginal rejuvenation, labiaplasty is the most common. Labiaplasty is a plastic surgery procedure that removes excess tissue to reduce the size of the labia minora and/or majora in order to make them smaller or more symmetrical. Known as labia hypertrophy, this condition can be caused by genetics or can result from natural childbirth.
While some women choose to undergo labiaplasty due to irritation and discomfort caused by enlarged labia—which makes it difficult to ride a bicycle, horse or even perform day-to-day activities—others may choose it for purely cosmetic reasons.
Although labiaplasty can be performed on both the inner and outer labia, it's most commonly done on the inner labia to shorten their length, so they don't hang below the outer. By using the "Beverly Hills" technique, your San Diego plastic surgeon will remove a wedge of the labia minora. This method minimizes scarring and offers a quick recovery time
Patient Testimonials
I can now be comfortable being naked in front of my hubby, in bathing suits, not wearing underwear, even peeing is better! Lol.
Wish I would of done this years ago. Have not lost sensitivity. Very happy:)
What to Expect After
Vaginal Rejuvenation
Vaginal rejuvenation plastic surgery is usually an outpatient procedure that takes one to two hours. After a short period of observation, you will be allowed to go home under the care of a friend or family member. Your doctor will provide specific instructions regarding your post-surgery routine and what you can expect while you heal, such as bruising and swelling. Most patients return to work within five to seven days. It should be noted that sexual intercourse should be avoided for four weeks.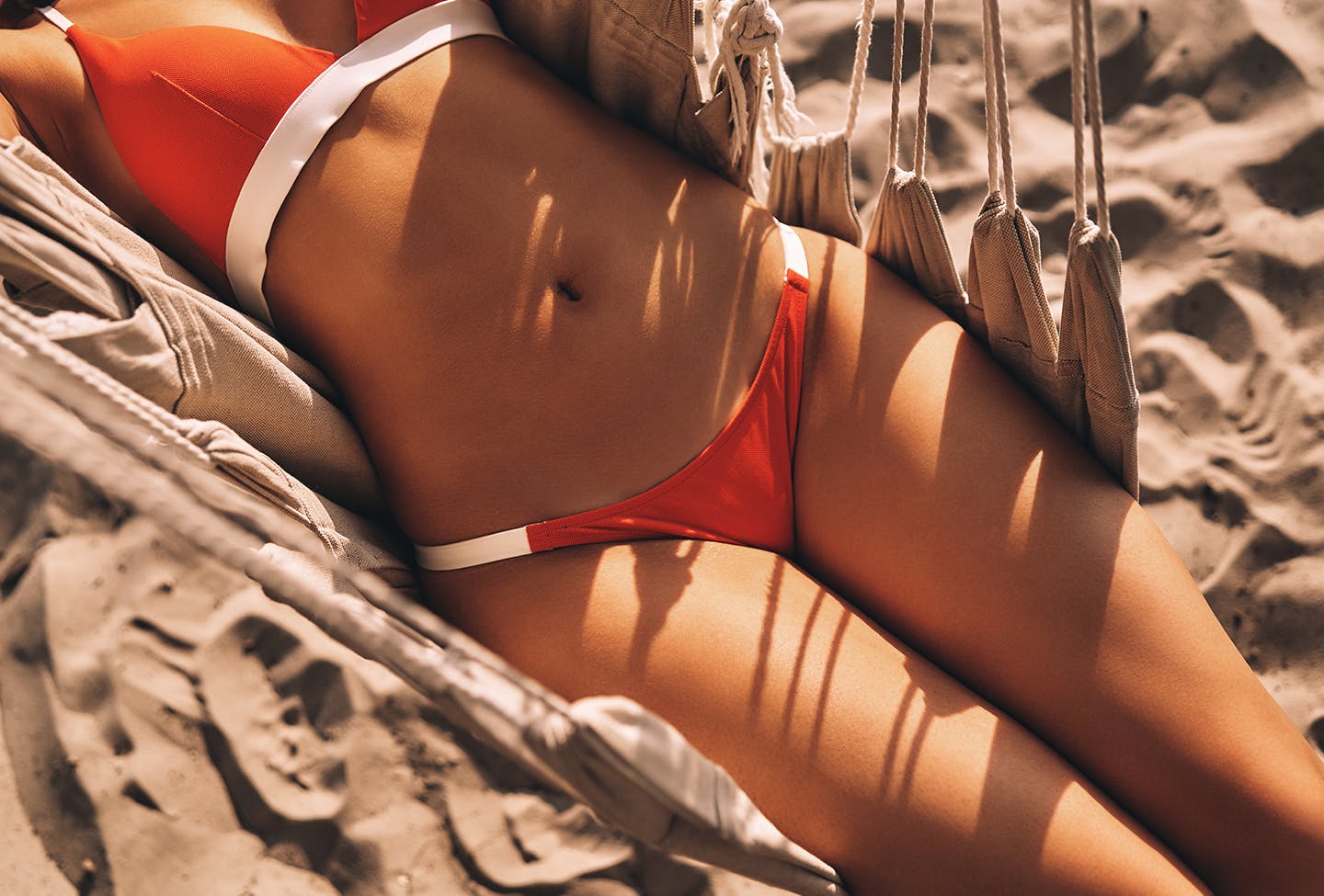 Our Labiaplasty Team—
Meet Dr. Cameron Francis
In addition to Dr. Chasan, Ranch & Coast is proud to present Dr. Cameron Francis as a labiaplasty surgeon.
With a medical degree from UC San Diego School of Medicine, Dr. Francis continued his training with a two-year fellowship in craniofacial and pediatric plastic surgery. He went on to complete an integrated six-year plastic surgery residency. Since launching his career, Dr. Francis has published over 20 peer-reviewed articles, many of which produced original research in the field of plastic surgery. At Ranch & Coast Plastic Surgery in Del Mar, Dr. Francis proudly performs labiaplasty alongside Dr. Chasan, routinely producing successful outcomes for his patients.
Is Vaginal Rejuvenation
Covered by Insurance?
Vaginal rejuvenation is typically considered an elective surgery and is therefore not covered by insurance. There are a few cases in which it may be deemed medically necessary, in which case our office will work with your insurance company to get coverage.
What's the Next Step?
Ranch & Coast Plastic Surgery is one of the top San Diego plastic surgery offices. Book a consultation with our plastic surgeons, Dr. Paul Chasan or Dr. Cameron Francis, to discuss your next steps and begin your vaginal rejuvenation journey.