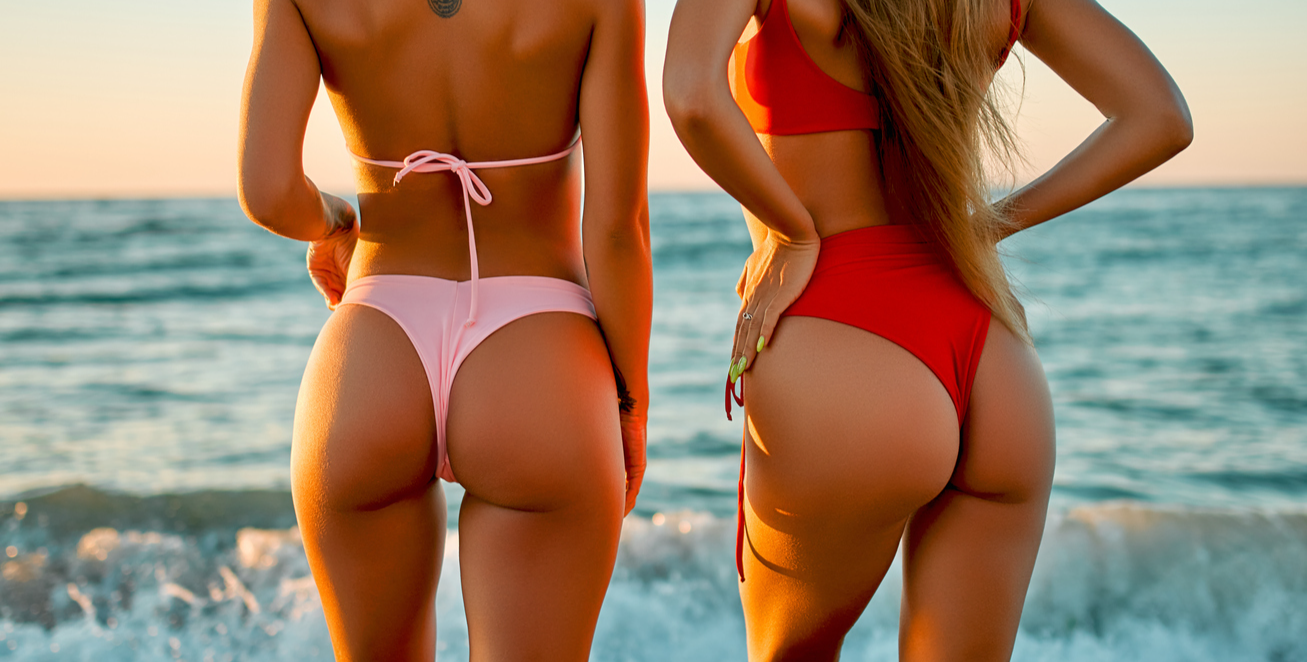 Patients increasingly seek innovative solutions to achieve their desired body contours in the ever-evolving world of aesthetic enhancements. One such trend that has been gaining prominence is the thong lift. This surgical procedure, performed by skilled plastic surgeons like Dr. Chasan and Dr. Francis of Ranch & Coast Plastic Surgery, is designed to provide a sculpted and youthful appearance to the buttocks. Let's delve into the reasons behind the rising popularity of thong lifts and how they are making waves in body contouring.
First: What Is A Thong Lift?
A thong lift, also known as a buttock lift, is a surgical procedure aimed at improving the shape and tone of the buttocks. It involves the removal of excess skin and fat, resulting in a firmer and more lifted appearance. This procedure is particularly sought after by individuals who have experienced sagging or drooping in the buttock area due to aging, significant weight loss, or genetics.
Why Thong Lifts Are Trending
The rising popularity of thong lifts can be attributed to several factors:
Firstly, societal beauty standards are evolving, emphasizing a well-proportioned and lifted buttock profile. As a result, individuals are turning to surgical interventions like thong lifts to enhance their overall body shape and achieve a more youthful appearance.
Additionally, surgical techniques and technology advancements have made thong lifts more accessible and less invasive. Modern approaches prioritize minimal scarring and quicker recovery times, appealing to those who seek effective results with reduced downtime.
From a clinical perspective, thong lifts offer tangible benefits beyond cosmetic improvement. Removing excess skin not only enhances the appearance of the buttocks but also addresses functional concerns such as skin irritation and discomfort caused by sagging skin.
Finally, the procedure contributes to an overall improvement in the patient's quality of life, combining aesthetic enhancement with practical benefits.
Experience The Expertise Of Dr. Chasan And Dr. Francis
At the forefront of the thong lift trend are highly skilled plastic surgeons Dr. Paul Chasan and Dr. Cameron Francis from Ranch & Coast Plastic Surgery. With years of experience and a commitment to delivering exceptional results, these surgeons have become trusted authorities in body contouring.
Dr. Chasan is renowned for his precision and artistry in plastic surgery. His approach combines technical expertise with an aesthetic eye, ensuring each patient achieves natural-looking and harmonious results. Similarly, Dr. Francis is recognized for his commitment to patient satisfaction and ability to tailor procedures to individual needs, providing a personalized and comprehensive experience.
In the hands of skilled surgeons like Dr. Chasan and Dr. Francis at Ranch & Coast Plastic Surgery, thong lifts are emerging as a transformative option for individuals seeking to refine and rejuvenate their buttock contours. The combination of technical expertise, personalized care, and evolving surgical techniques ensures that patients can confidently embrace this trend in body contouring. As the demand for thong lifts continues to rise, individuals can look to these esteemed professionals for guidance and assurance in their pursuit of aesthetic excellence.
Contact us today to learn why thong lifts are so popular and what we can do for you!