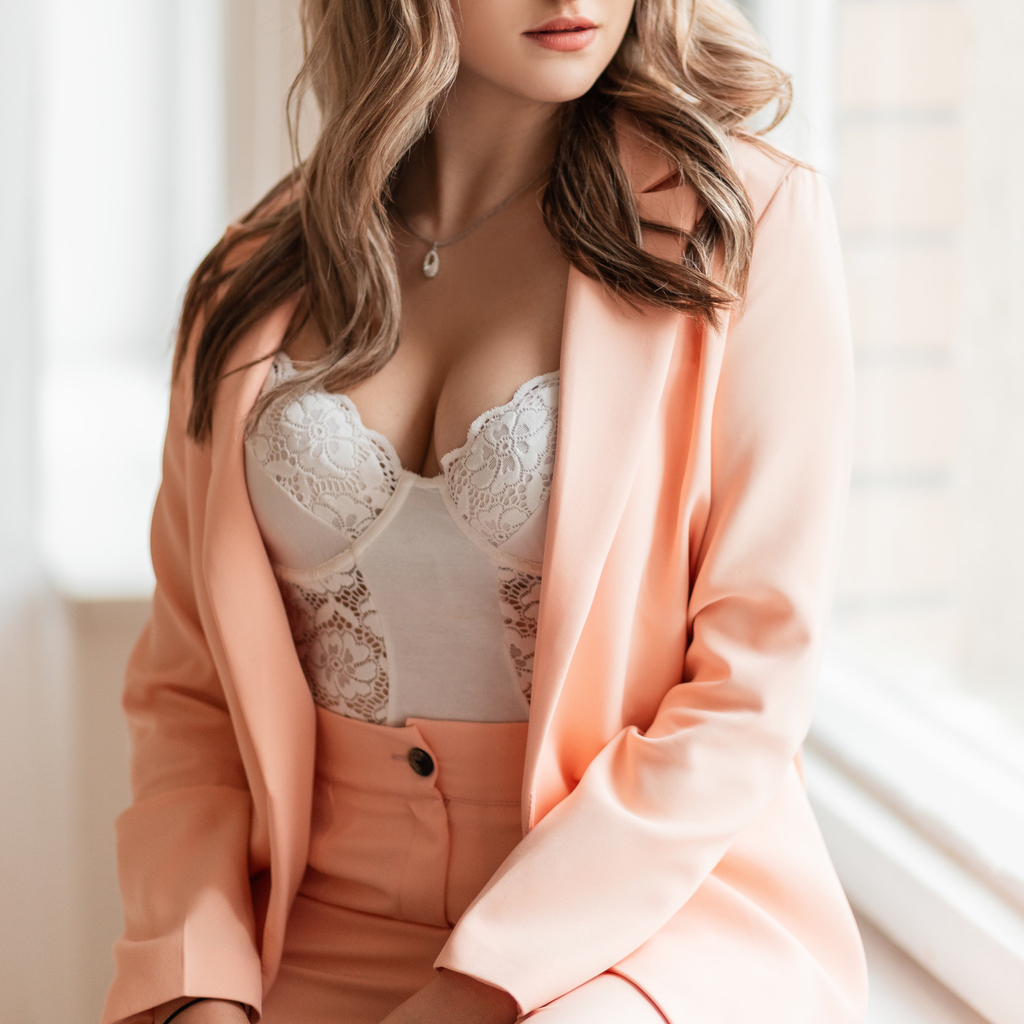 A breast lift can be an extremely effective treatment for numerous women who aren't satisfied with the position or shape of their breasts. Whether your breasts start to sag or have lost volume due to age, weight fluctuations, or breast cancer, breast lift surgery may restore your perky, youthful breasts and boost your self-confidence. If you're considering this procedure, you may want to know more about how it's performed. Here, we'll take a closer look at this popular cosmetic surgery.
The First Steps: Your Consultation and Preparing for Surgery
If you think you may be a good candidate for a breast lift, the first step will be to sit down for a consultation with one of our skilled surgeons at Ranch & Coast Plastic Surgery. During this consultation, you'll be asked about your specific aesthetic goals, and your doctor will answer any questions about the procedure. Additionally, they'll need to know about your current health and medical history to determine whether or not the surgery will be a safe option. If you decide to proceed with the breast lift, your surgeon will work with you to create a custom-tailored treatment plan.
Your plastic surgeon will provide you with thorough instructions to prepare for the breast lift procedure. Before your surgery, you may need to:
Schedule a mammogram

Stop smoking

Avoid certain medications

Maintain a stable weight

Arrange for post-surgery assistance
How Is the Surgery Performed?
Typically, breast lift surgery is performed as an outpatient procedure and takes between two and three hours to complete. General anesthesia is usually used for the procedure, but in some cases, local anesthesia with IV sedation may be used instead. After anesthesia has been administered, the surgeon will begin by making several small incisions. The placement of these incisions can vary depending on the specific needs of the patient, but typically, there will be three of them: around the areola, from the bottom of the nipple to the bottom of the breast, and along the crease of the breast.
Next, the doctor will use the incisions to lift and reshape the underlying breast tissue. They will also reposition the nipple and areola to fit the new position of the breasts. In many cases, excess breast tissue will be removed as well. Once the needed adjustments have been made, the surgeon will close the incisions with stitches. Bandages and drainage tubes will be applied in the treatment area to finish the procedure.
After the breast lift is completed, you'll be kept at the surgical facility for monitoring for a couple of hours. You'll then be able to return home, but a friend or family member will need to drive you. Before you leave, your surgeon will provide you with detailed instructions to ensure that the recovery process goes smoothly.
Schedule Your Breast Lift at Ranch & Coast Plastic Surgery
If you want the very best experience and results from your breast lift procedure, choosing the right plastic surgeon is imperative. At Ranch & Coast Plastic Surgery, you'll be in the care of one of our talented surgeons, who will go the extra mile to provide you with top-tier personalized treatment. Contact our office today if you'd like to schedule your consultation and get the process started.