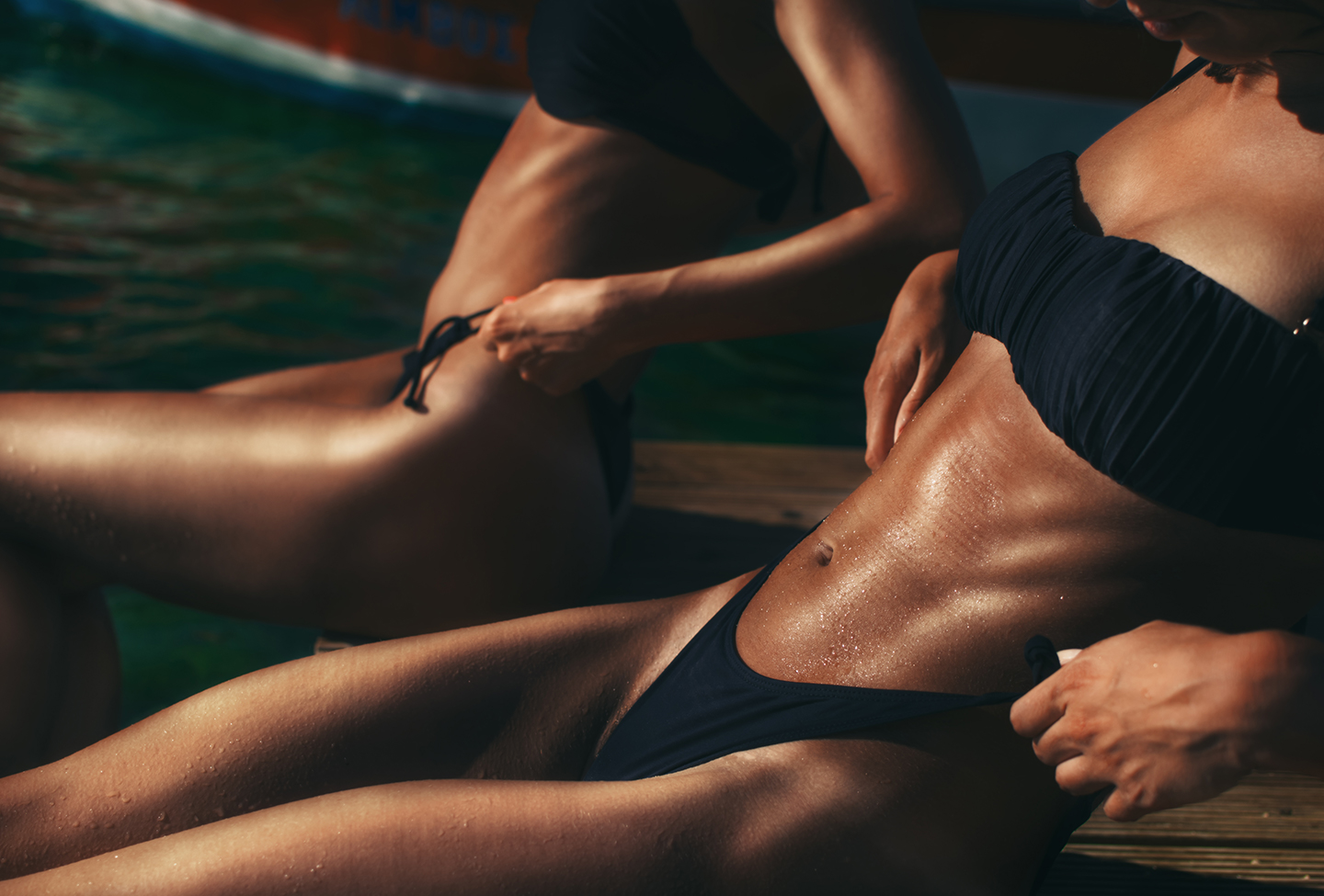 CoolSculpting vs. Liposuction
CoolSculpting and liposuction are two popular cosmetic procedures that are designed to remove unwanted fat from the body. They are both incredibly effective techniques for contouring the body and achieving a tighter appearance. That said, they take very different approaches to achieving these changes.
Before one can decide between CoolSculpting and liposuction, one must first have a good understanding of both procedures and how they work. Some patients will find they are better suited for CoolSculpting, while others will feel Liposuction is a better option.
What is CoolSculpting?
CoolSculpting, also known as cryolipolysis, is a non-invasive fat reduction treatment that utilizes controlled cooling to freeze stubborn fat that is unresponsive to interventions such as diet and exercise. An FDA-cleared treatment, it has been proven safe and effective at freezing and destroying fat cells in various areas of the body, such as the abdomen, flanks, thighs, and chin.
CoolSculpting involves a handheld device that suctions the target areas into the applicator and then cools them to a low temperature, causing fat cells to crystallize and die. Over time, the body naturally clears out these dead cells, leading to a major reduction in fat in the treated areas.
What are the benefits of CoolSculpting?
CoolSculpting has multiple benefits, including:
Non-invasive: No incisions or anesthesia are required, meaning that it's safer and less invasive than liposuction
No downtime: Patients can get back to their normal routines immediately following the procedure
Natural-looking results: The results from CoolSculpting are gradual and natural-looking, meaning that patients don't have to worry about having an obvious "worked-on" appearance
Long-lasting results: The fat cells that are frozen and eliminated with this treatment are gone for good, meaning that the results are long-lasting
Who is a good candidate for CoolSculpting?
CoolSculpting is ideal for patients who are already close to their ideal weight but have small areas of stubborn fat that have not been affected by diet and exercise.
What is Liposuction?
Liposuction is a cosmetic surgical procedure in which excess fat is removed from specific areas of the body. This incredibly popular procedure is designed for patients who follow a healthy diet and exercise regimen but still struggle to see the results they had hoped for.
The procedure involves making incisions in the skin and utilizing a cannula (small tube) to suction out excess fat. The cannula is inserted into the skin through small incisions and then moved back and forth to break up the fat cells before they are suctioned out of the body.
This is a considerably more invasive procedure that requires anesthesia and a longer recovery period. Liposuction is often used to target larger areas of fat accumulation, giving overweight patients the ability to achieve their aesthetic goals.
What are the benefits of Liposuction?
The benefits of liposuction include:
Improved body contours
A more toned aesthetic
Fat extraction from areas such as the midsection, thighs, buttocks, arms, and chin
Can be performed in tandem with other procedures, such as a tummy tuck or breast reduction
Who is a good candidate for Liposuction?
Ideal candidates are already near their ideal weight but are struggling with stubborn pockets of fat. Liposuction should not be viewed as a weight loss treatment.
Which treatment is more effective?
To put it simply, CoolSculpting is better for patients who are looking to target small areas of fat. Patients who are looking to address larger areas of fat will benefit more from a liposuction procedure.
Which is more affordable?
As with any procedure, CoolSculpting and Liposuction can vary in cost depending on multiple factors (location, areas treated, etc). That said, CoolSculpting is generally cheaper than Liposuction, as there is no surgery involved.
Which is less invasive?
CoolSculpting is a non-invasive procedure that does not involve any incisions or anesthesia. Liposuction, on the other hand, is a surgical treatment that requires anesthesia and comes with a good amount of downtime.
Which has fewer side effects?
While both treatments come with some potential side effects, CoolSculpting has considerably less than Liposuction. Some common CoolSculpting side effects include numbness, redness, and swelling in the treated areas. The side effects associated with Liposuction are a bit more significant, including bleeding, infection, and fluid buildup.
What is the takeaway?
Both CoolSculpting and liposuction are effective and popular means of reducing fat, but they differ greatly in terms of invasiveness, price, and potential side effects. Patients should weigh the pros and cons of each treatment before making a decision for themselves. It is also vital that they refer to an experienced practitioner to perform their procedure.