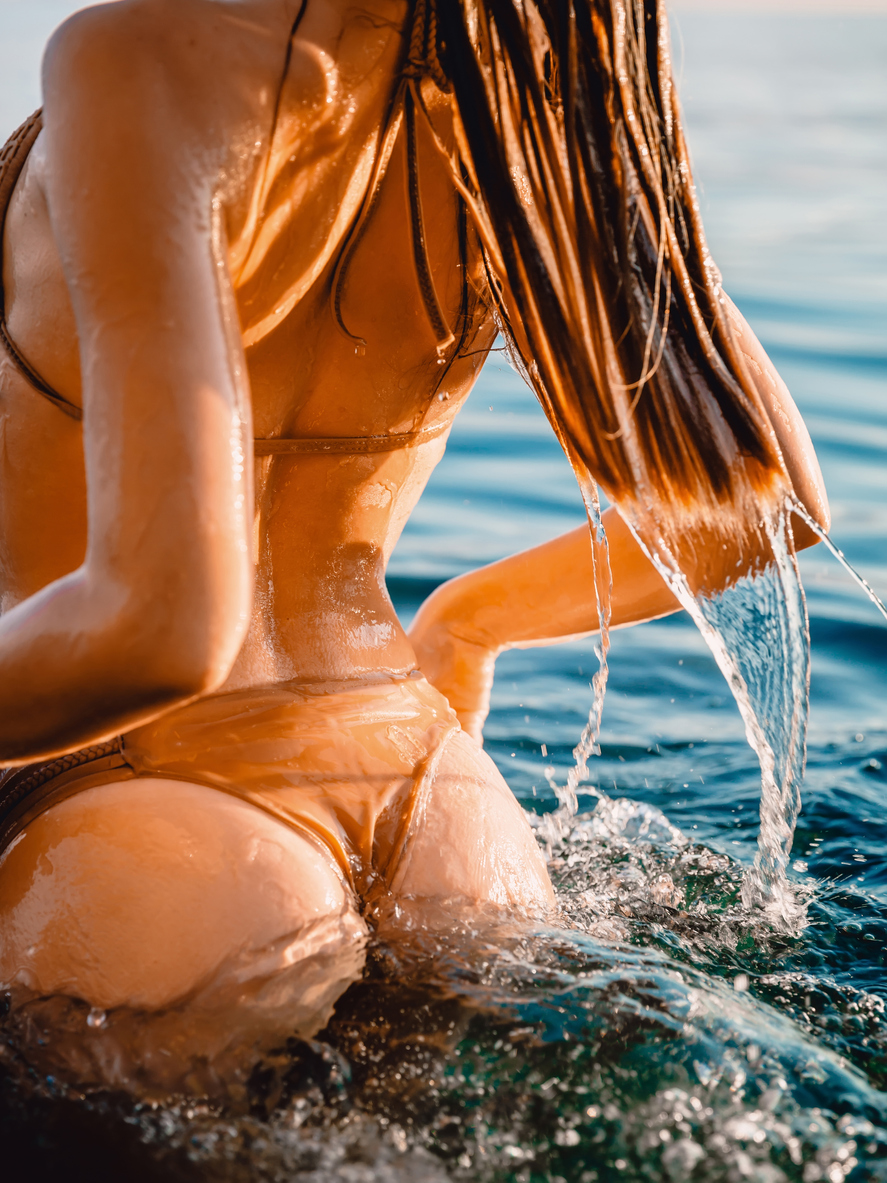 Infragluteal thigh lift: One surgeon's experience
Abstract: Infragluteal thigh lift (Del Mar Butt Tuck) is a specific operation to improve ptosis of the lower pole of the buttock. Many women have expressed dissatisfaction with the appearance of their lower buttocks. Other procedures, such as buttock augmentation with implants or fat grafting, and beltline lipectomy, improve the overall appearance of the buttocks, but allow for only subtle improvements in the inferior pole of the buttocks and don't address this area as well as direct excision. Over the last 3 years, 22 bilateral infragluteal thigh lifts have been performed. The aesthetic outcome and buttock contour has been excellent with all patients with acceptable scarring. The complication rate is low. We believe that infragluteal thigh lift is a viable operation for those patients with ptosis of the lower pole of the buttocks.
Methods: Over a 3 year period, 22 bilateral infragluteal thigh lifts were performed. The inclusion criteria was ptosis of the lower pole of buttocks. Most patients had a deep infragluteal fold. A direct excision was performed under general anesthesia. The average width of the skin excision was 8 cm and the average length was 25 cm. Care is taken not to remove the subcutaneous tissues at the level of the infragluteal crease. The flaps are undermined by only one cm. No drains are placed. The incisions are closed in layers with 3-0 Vicryl in the deep subcutaneous tissues, followed by 4-0 Moncryl in the dermis, and a running subcuticular 4-0 Monocryl. The incision is dressed with Surgiseal.
Results: 22 infragluteal thigh lifts were performed over a 3 year period. 95% rated their result as excellent and 5% rated it as good. There were two revisions performed: one for a widened scar which occurs after the patient flew her private plan for 5 hours 5 days after surgery, and one for insufficient removal of redundant lower pole tissue. Both were happy after the revisions.
Discussion: Over the last few years much more attention has been directed towards improving the appearance of the buttocks. While gluteal augmentation with fat or with implants will improve the overall shape of the buttocks, the re is often miniamal improvement in the lower pole of the buttocks in those patients with lower pole ptosis. Infragluteal thigh lift has been previously described, but has not gained popularity because of concerns or potential of poor scarring and aesthetic outcomes. Based on this early small sample, it appears that infragluteal thigh lift results in excellent lower buttock contour, acceptable scarring, and good outcomes.
Conclusion: Infragluteal thigh lifting is used to directly excise ptosis or redundancy in the lower pole of the buttocks. This results in an improved lower buttock contour. The procedure is straight forward with a low complication rate and acceptable scarring.